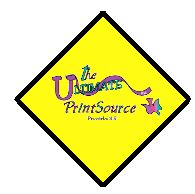 ABOUT US
We are a Christian owned and operated business. We seek to serve the Lord Jesus Christ in all that we do and we love what we do. The passion we have for our work enables us to take ownership of our client's projects. We constantly strive to not only meet but exceed our customer's expectations and deliver the highest-quality products possible.
There is no greater satisfaction than delivering a finished product that helps a client reach their goals and objectives.
Our Mission And Promise To You
Our goal is to meet and exceed your expectations by providing you with the highest-quality products and services possible in a timely fashion and at a competitive price. We promise to listen to you and help you achieve your business goals. We will always be there with honest, expert advice and quick, friendly customer service.
Guiding Principles
God first.
Always make your future better than your past
Always make your contribution bigger than your reward.
Always make your learning greater than your experience.
Always make your performance greater than your applause.
Always make your gratitude greater than your success.
Always make your enjoyment greater than your effort.
Always make your confidence greater than your comfort.
Continuous Improvement (No matter how good we do something, it can always be done better and we continually look for ways to improve).
Do what is right all the time and every time.
Origin Story
The Ultimate PrintSource, Inc was created in 1994 with a merger of two companies; JL Printing (owned and operated by Jon & Edith Le Leux) and Dez Dezign Printing (owned and operated by Jeff & Desirée Ferrazzano). The merger was born when Jeff saw a need for a reliable wholesale/trade printer who could offer more than just one specialized product. He had a vision to create a Christian owned and operated company that could provide a source for all kinds of wholesale printing from one source. He sought out a Christian partner who was spiritually grounded and also had a vast printing knowledge including maintenance and repair of equipment. Jon and Jeff's paths crossed at a Calvary Chapel Chino Valley men's retreat. They started with three employees, three sheetfed presses and a purchase of a six color web press. The company has grown to thirty employees, three web presses (including a 27" x 22" 8-color heat-set web, 27" x 21" 8-color heat-set and a 11" x 17" 8-color open web), four Digital Presses with in-line Booklet Making, a 14" x 20 4-color Hamada, a AGFA Avalon CTP plate setter and full bindery with mailing services.
Resolving Issues
While we strive for excellence and are always improving, we understand that no one is perfect and issues come up. We believe how a company resolves issues can set them apart.
Our philosophy is simple: If we make an error, we fix it, period. No matter the cost, no matter the discomfort of admitting an error. Integrity is EVERYTHING! If our precious customers make an error, we do everything we can to minimize the effects and cost of that error. We view our customers as our partners.
We love to hear from you and have compiled the list below to make contacting the right team member fast and efficient.
Phone: 909.947.5292
Email: csr@ultimateprintsource.com
Customer Service: Ext. 324
Estimating: Ext. 324
Prepress: Ext. 329
Accounts Payable and Receivable: Ext. 328
Administrative: Ext. 322